Winstep Xtreme 10.9 + Key & Patch [H33T]
Internal Files
Winstep Xtreme 10.9 + key & Patch [h33t].rar
Winstep Xtreme 10.9 + key & Patch [h33t].rar 28.19 MB
Hash Code
ed252ac04d3f5a182c7a8a28994f5f3962063e39
Description
Winstep Xtreme 10.9 + Key & Patch [H33T]
Winstep Xtreme v10.9 Incl KeyFile
An integrated workspace environment, Winstep Xtreme
is a powerful suite of desktop enhancement
utilities that merge incredible usability and
performance with breathtaking eye candy. The
Winstep Xtreme suite includes the following
applications:
Nexus Ultimate:
Nexus is the dock system, and is just perfect for
super fast access to your most used applications
You can have as many docks as you want, and each
can have multiple sub-docks! When not in use, docks
can hide behind your screen edges, taking virtually
no screen space
Workshelf:
Workshelf is a tabbed dock (Shelf), better suited
to complex organizational duties like organizing
documents, URLs, movies, work projects, etc... If a
dock is the top of your desk, then Workshelf is all
the drawers below it. The Shelf makes it
possible to have a 'clean', uncluttered, desktop
with no icons on it whatsoever by hiding the icons
on the Desktop - icons that can then be quickly
accessed via the Shelf's Desktop tab
NextSTART:
NextSTART is the menu system - and takes care of
all your task management needs as well
Menus are great for accessing infrequently used
files and system related commands that aren't
easily reachable in the file system or that have no
readily user-recognizable graphic representation
The task management part of NextSTART allows you to
efficiently organize and manipulate running tasks
and windows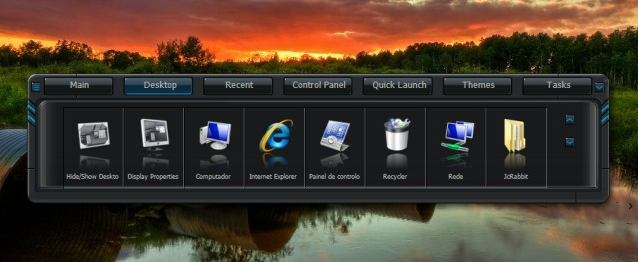 Modules:
Modules, widgets, gadgets, docklets, desklets, are
all different words to describe the same thing:
mini-applications that usually live on your desktop
and provide a staggering amount of information
regarding your system
Winstep Xtreme includes the following modules: a
speaking Atomic Clock, Recycle Bin, Email Checker
Weather Monitor, CPU, Net and RAM Meters and the
amazing 'fortune cookie' Wanda
Winstep Start Menu Organizer Pro:
The Winstep Start Menu Organizer is an application
designed to help you organize and clean your
Windows Start Menu
Over time the Start Menu can get so cluttered that
you end up spending a lot of time simply trying to
find the program you want to run. The Start Menu
Organizer allows you to quickly group your Start
Menu shortcuts into a specific set of categories
thus making finding what you are looking for much
much, faster!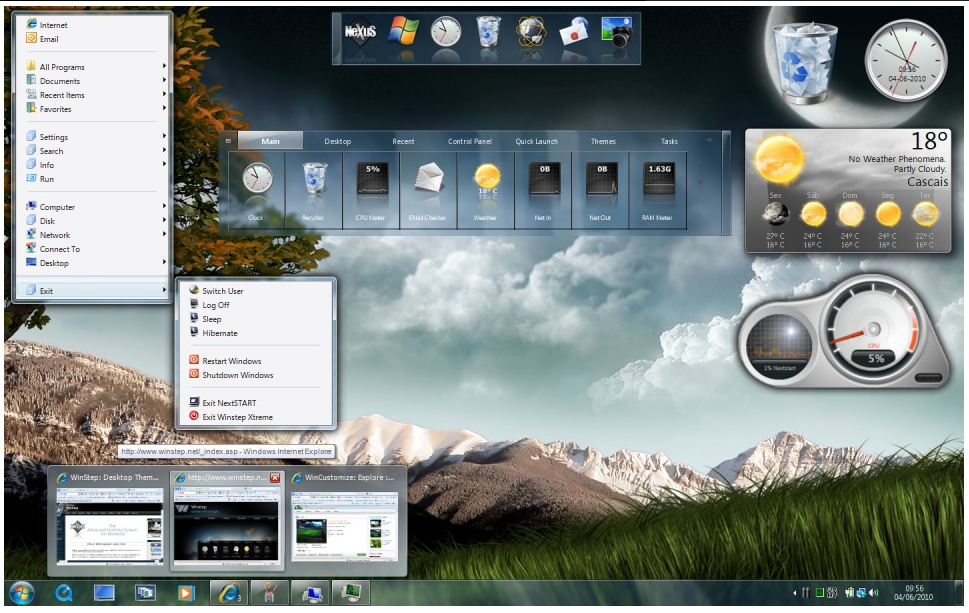 System Requirements
* Windows 2000/2003 Server/XP/Vista/7
32 or 64 bit.
* 500 Mhz processor.
* 256 MB of RAM.
* 50 MB of free hard disk space.
* Screen resolution 800x600 or higher.
Home Page: http://www.winstep.net/xtreme.asp
Size: 28.1 MB
Install Notes
1. Unpack with Winrar or WinZip & Install app
2. Put xtreme.key file into
XP: C:\Documents and Settings\All
Users\Documents\Winstep\Licenses
WIN7: C:\Users\Public\Documents\Winstep
if it does not exist create the folder!
3. Block outgoing traffic with firewall
_or_ apply patch.exe
5. Have fun!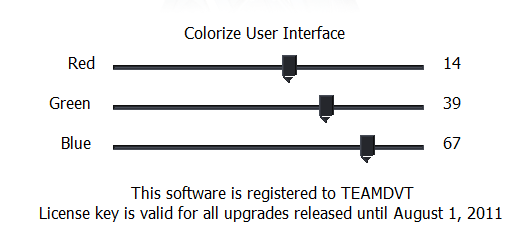 Scrape History ( seeds + peers )
Trackers
Refresh Leechers : Updated December 3, 2015
1. http://fr33dom.h33t.com:3310/announce
2. http://nemesis.1337x.org/announce
3. http://exodus.1337x.org
4. http://tracker.publicbt.com:80/announce
5. http://tracker.openbittorrent.com:80/announce
6. http://tracker.openbittorrent.com/announce
7. http://tracker.openbittorrent.kg:2710/announce
8. http://tracker.bittorrent.am:80/announce
Comments
You must log in to add a comment.
Related torrents
| FILENAME | SIZE | SEEDS | PEERS | ADDED | UPD |
| --- | --- | --- | --- | --- | --- |
| Winstep Xtreme & Winstep Nexus Ultimate 15 7 Multilingual Repack-REiS [deepstatus] | 75.35 MB | 5 | 0 | 1 year | 2 months |
| Winstep Xtreme 16.6.1161 Multilingual Repack [4REALTORRENTZ] | 56.77 MB | 2 | 1 | 2 months | 18 hours |
| Winstep Xtreme v11.60 Pack + 5 Skins Team Rjaa | 39.52 MB | 1 | 0 | 5 years | 9 months |
| Winstep Xtreme 12.2 | 37.33 MB | 1 | 0 | 4 years | 8 months |
| Winstep Xtreme 15.7.0.1050 [Multilanguage] [Repack-REiS] [Cracked Ghost0507] [AT-TEAM] | 41.58 MB | 1 | 0 | 1 year | 2 months |
| Winstep Xtreme 11.6 By Cool Release [h33t] | 36.31 MB | 0 | 0 | 5 years | 9 months |
| Winstep Xtreme 10.9{h33t}{mad dog} | 28.33 MB | 0 | 0 | 6 years | 10 months |
| Windows desktop enhancement Software - Winstep Xtreme v10.9 + KEY + PATCH [h33t][mahasonaz] | 28.33 MB | 0 | 0 | 5 years | 10 months |
| Winstep Xtreme v10.9 By Adrian Dennis | 28.77 MB | 0 | 0 | 5 years | 10 months |
| Winstep Xtreme 10.9 Multi Incl(full version) | 28.64 MB | 0 | 0 | 5 years | 10 months |
Top Software
( auto generated report )